Ideas to help during Covid-19
Help to Buy Scheme April 2021-March 2023
The Help to Buy scheme started in 2013 and has been aiding buyers across the country to get onto the property ladder. It is an equity loan scheme where the government will lend up to 40% of the full purchase price of a newly built home in London, or up to 20% outside of London.
What is changing about the Help to Buy scheme and how will this affect you?
Buyer Status:
On the previous scheme (2013-2021), a homeowner could apply for the Help to Buy funding as long as their property was sold on completion or prior to completion of the Help to Buy property.
To be eligible for the Help to Buy scheme going forward, you
must
be a first-time buyer. The Government's definition of a first-time buyer is anyone that has never owned a property in the UK or anywhere abroad.
Please note, married couples' assets are treated as jointly owned. If you want to use the Help to Buy scheme but your spouse is already a homeowner, you will not be eligible.
Price Caps:
There will be regional purchase price caps under the new Help to Buy scheme (please see the table).
The maximum purchase price in London remains the same at £600,000
| | |
| --- | --- |
| Region | Price Cap |
| London | £600,000 |
| South East | £437,600 |
| East of England | £407,400 |
| South West | £349,000 |
| East Midlands | £261,900 |
| West Midlands | £255,600 |
| Yorkshire and the Humber | £228,100 |
| North West | £224,400 |
| North East | £186,100 |
Ground Rent:
Leasehold properties sold under the new Help to Buy scheme will not be subject to a ground rent going forward.
How Covid-19 shaped the landscape of the insurance industry
There is no doubt 2020 has been a challenging year for all of us, both on a professional and personal level.

Despite the negativity and difficulties that we have been experiencing, this year has brought a lot of awareness to us: we have faced vulnerability, and we all leant to appreciate more what really matters in life – knowing our immediate family are well, knowing they are not at risk.
We have learnt that there is no such a thing as 'planning' when anything can change in a fraction of a second, and this can be scary, especially when the unexpected happens.

This realisation led to numerous enquiries regarding a variety of insurance plans. We have had clients who we helped finding peace of mind by helping them arranging a new insurance plan which they would not have thought they needed before, to clients who were reminded of policies they never reviewed in years for who we secured a much more suitable product.
A free consultation that will provide you with financial stability and security should things not go as planned – why not start now?
There is still time to take advantage of the stamp duty holiday
For a limited time, the level at which stamp duty is charged on a residential property is being temporarily raised to £500,000

If you purchase a residential property between 8 July 2020 to 31 March 2021, you only start to pay SDLT on the amount that you pay for the property above £500,000. These rates apply whether you are buying your first home or have owned property before.

We can assess your affordability and find you the best deal to help you buy your new home.
Things to do during lockdown
We are on week 6 of lockdown and we have been looking at things to keep us occupied.

Vitality have some really good pages on keeping fit at home and recipes for you to try your hand at!

Or you can head over to Good Housekeeping and look at apps available to maybe learn a new language and make the most of the time on your hands.

If music is more your thing and you're missing festivals this year,
Youtube
have classics like Nirvana unplugged & Radiohead's 1997 Glastonbury set so you can have your own gig at home this bank holiday
Hygiene Optimised
We are continuing to update all of our 'COVID-19 Latest' webpages providing resources which we hope are helpful to all. During the lockdown so far, we have offered guidance and reassurance to hundreds of people in different aspects of their mortgages and protection. We have and always will believe in empowering our clients and customers.

With the lockdown easing hopefully in sight, we continue to build our practices around being the safest mortgage broker in South East London. We are already Cyber Essential certified and now we are documenting comprehensive best practices to fulfil our 'HYGIENE OPTIMISED – SAFELY BACK TO WORK' campaign.

The exactly polices will be issues when the lockdown has eased.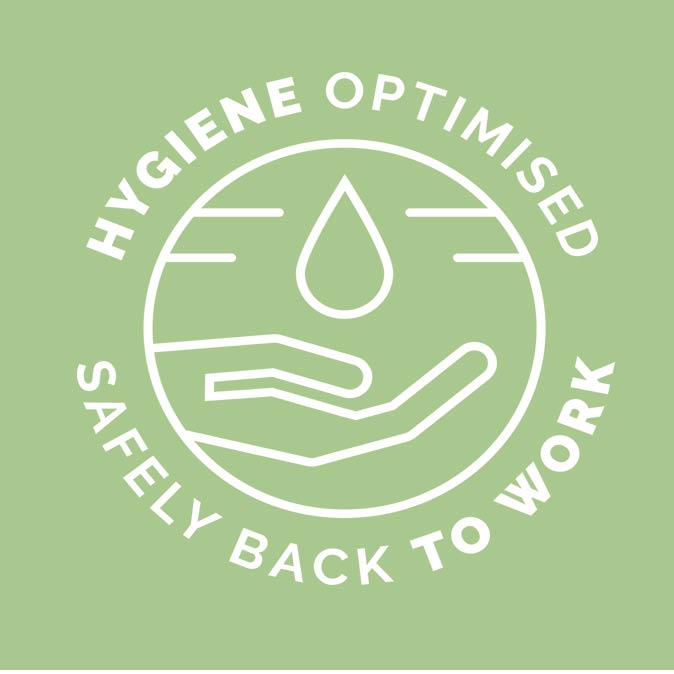 Mortgage Miles
An industry-wide campaign called Mortgage Miles for the NHS has been launched to raise money for NHS Charities Together during the COVID-19 crisis.
This campaign is to encourage participants to collectively run, walk or cycle at least one mile per day for everyone who has been affected by the disease, sharing their efforts via #MortgageMiles.

Get everyone involved and head to http://www.justgiving.com/fundraising/NHSmile to make a donation

#mortgagemiles #NHSmile #NHSsupport #justgiving #fundraising #bekind #beatcovid-19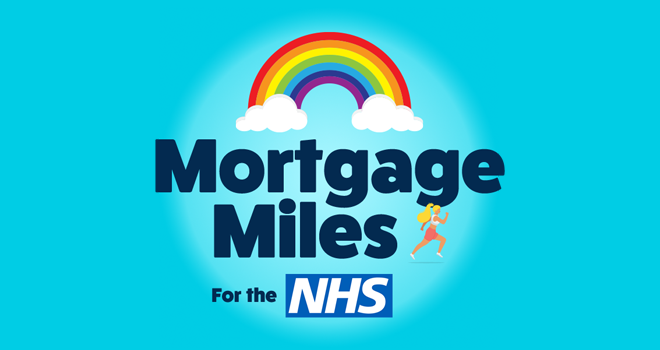 Run For Heroes
Along with our colleagues at The Pedder Group, employees have been getting involved in run for heroes!
Run for heroes is a fantastic fundraiser which centers around people getting their daily exercise while raising money for our NHS.
The idea of the challenge is;
You run / walk 5k
You donate £5 via the run for heroes just giving page
You nominate 5 friends (or in our case colleagues) to take part in the run for heroes challenge
If you are able to, please get involved in this fantastic challenge. They have nearly hit their target of 3.5 million!
https://uk.virginmoneygiving.com/fundraiser-display/showROFundraiserPage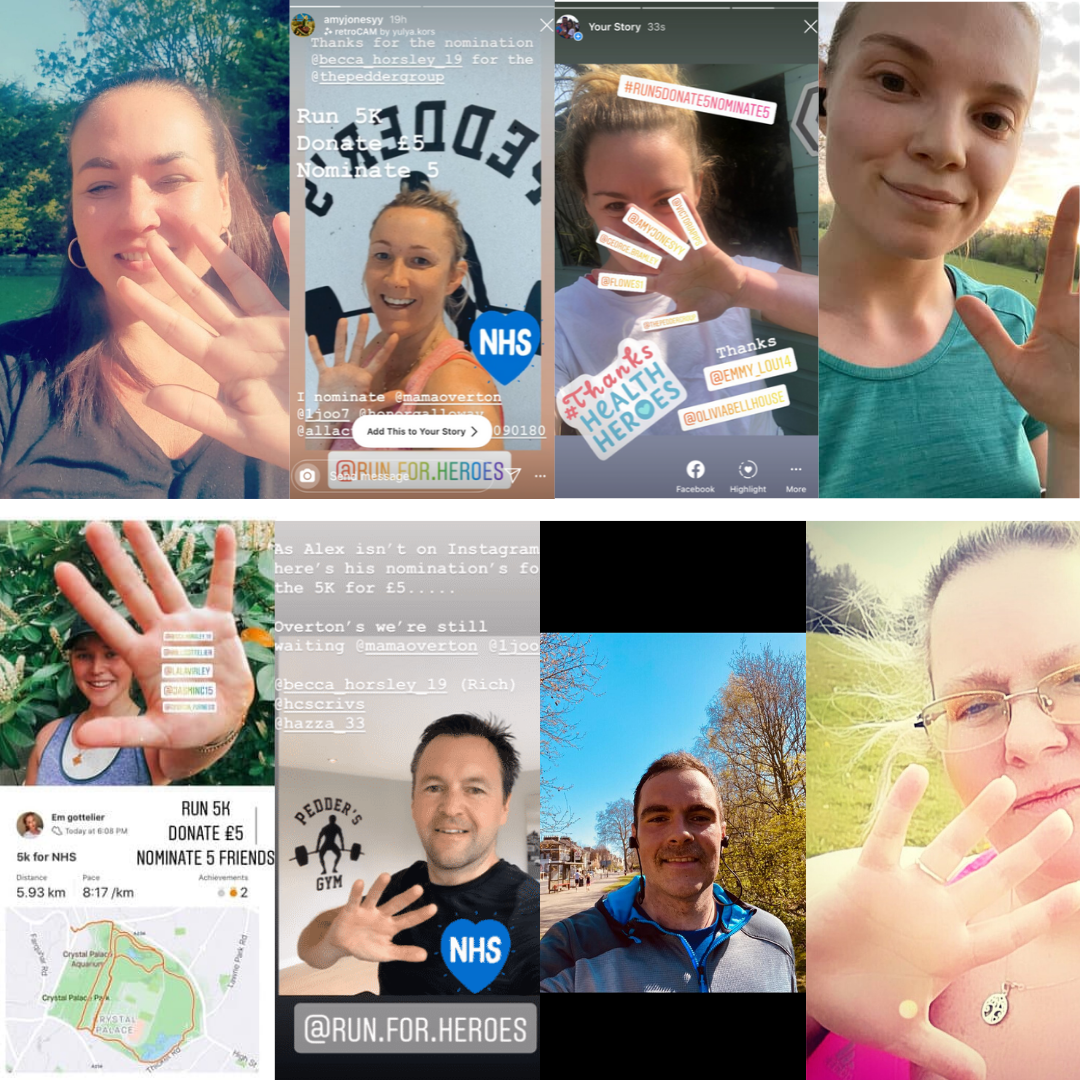 Food Delivery Services Running in South East London
FOOD DELIVERY (CUPBOARD / LARDER) PANTRY
The Cheeseboard, Greenwich

Free local delivery of cheese, beer and wine and some dry foods (olive oil, crackers, fruit purees and chutneys) to SE3, SE7, SE8, SE10 and SE13. Order online at cheese-board.co.uk or call 020 8305 0401
Capo Caccia Fine, East Dulwich

A range of artisan Sardinian food like organic pecorino, matured goat cheese, blue cheese, smoked ricotta, pasta, olive oil, honey, carasau bread, bottarga and gluten-free salami available for delivery or collection from 10 Tyrrell Road. Order online from capocaccia.co.uk
Cocotte Catering, East Dulwich

A small local catering company providing delivery or collection of home-cooked nutritious meals, breakfast staples, soups, freezable dinners, healthy side dishes fresh vegetables & cupboard staples. Email for menu and orders info@cocottecatering.co.uk
General Store, Peckham

Click here for a list of goods available (updated daily). Delivery to SE15, SE5 & SE22, collection from Bellenden Road also available. Call 02074594480 or see generalsto.re
Jarr Market, Herne Hill

This zero-waste shop is trialling delivery within a two-mile radius on dry foods, grains, spices, some sweet treats and even toiletries and cleaning products. There's a 1kg limit on any one product and a 5kg limit total for deliveries. See Facebook page for how to order facebook.com/jarrmarket and jarrmarket.co.uk for further information

Luca's Kitchen & Bakery, East Dulwich

Wine and sweet treats like Bakewell tart and vegan cakes available to order for local delivery via Facebook messenger. Minimum order £25. Check Facebook for the menu
facebook.com/LucasKitchenAndBakery


GREENGROCERS

Smith & Brock
Fresh fruit, vegetables and diary produce for local delivery. Delivery time is currently 5-7 days due to high demand. Or online at knock-knock-groceries.com or email knockknock@smithandbrock.com
Volcano Coffee, Brixton

Next-day local delivery (if ordered before 3pm) on coffee as well as fresh bread, milk, eggs, fruit and veg. Order online at volcano-coffee-works-grocery.squarespace.com, call 07855742212 or email cafe@volcanocoffeeworks.com. Get 10% off with code TENTENTEN. Also offering donation deliveries to Kings College Hospital.

The Creaky Shed, Greenwich

Fruit, veg and mixed boxes delivered to your house, available by phone 0208 269 0333 or email jason@thecreakyshed.co.uk (email preferred). From £10. Details online at thecreakyshed.co.uk
The Very Green Grocer, Ladywell

Fruit boxes, veg boxes, mixed boxes and bespoke boxes available to order online with free delivery across south east London, Dartford and Bromley. From £8, contactless deliveries possible. Order online at theverygreengrocer.co.uk

Mix & Blend

Fresh fruit and veg available for delivery across south London. £7 per bag and for every five bags of fruit & veg sold, they will donate a bag of food to local food banks. Some groceries also available. Order online at mixandblendcatering.co.uk. Email info@mixandblend-london.com for a payment link or pay by contactless on delivery.

RESTAURANTS & CAFES OFFERING COLLECTION & DELIVERY
Babur, Forest Hill

Offering a home delivery service – choose from Babur to Go, a traditional Indian takeaway, or Babur's Premium Restaurant Delivery, serving food from the restaurant menu. Available seven days a week in the evening. Order online at babur.info

Aneto Cafe, East Dulwich

Offering dry goods, baked goods, fresh fruit, veg and dairy produce for delivery or collection from 57-60 East Dulwich Road, also available on Deliveroo. See facebook.com/Anetocafedulwich for goods available and prices

Artusi, Peckham

Delivering anywhere in between the south circular and the river on Tuesdays, Thursdays and Saturdays. Check Instagram regularly for updated order forms. Currently fulfilling 40 orders per delivery day

Brown & Green Cafe, Crystal Palace

Pick up and delivery (within a one-mile radius of B&G Life, Crystal Palace Park) is available between 9am & 3pm. Choose from brekkies, cakes, sarnies, jacket potatoes, snacks, coffee, home baking goodies and even isolation kits of basic groceries. Order online at brownandgreencafe.com
BOnA Sourdough Pizza, Forest Hill

Available for delivery or collection from 25 Dartmouth Road. Call 020 8616 4620 or order via Deliveroo. See bona-sourdough.co.uk
Four Hundred Rabbits, Crystal Palace, Herne Hill, West Norwood & Nunhead

Pre-order online for collection or find them on Deliveroo (please keep the phone lines free for NHS and key care workers – that's how they get their £5 pizzas)

Chubby Dumpling, Peckham

Selling frozen dumplings for cooking at home. Email chubbydumplinguk@gmail.com
for orders and they will send you a menu. Collection from Peckham or delivery for £3. More at chubbydumpling.co.uk


La Tartiflette, Herne Hill / West Norwood

Tartiflette, made of caramelised onions, smoked bacon, garlic, cream, potatoes and Reblochon cheese (veggie option available) delivered for free to SE24 or SE27. Phone Jean Pierre on 07702422668 or see hernehill.direct/la-tartiflette


Lazy Chef, Forest Hill

Breakfast, brunch or lunch for delivery or collection from 7-8 The Facade, Devonshire Road. Call 020 8699 9454, order via UberEats or pick up from the side window facing Forest Hill station. See lazychefforesthill.com


Park's Edge, Herne Hill

95% of Park's Edge's dishes are now available to order online from Uber Eats and Deliveroo or call 020 8671 0306 for collection. See parksedgebarandkitchen.com


Rosendale, West Dulwich

A takeaway menu is available from Monday-Saturday 12pm-10pm and Sunday 12pm-9pm. Order over the phone 020 8761 9008 or in person. Collection only.


Two Spoons, Honor Oak

Offers brunch, lunch, booze and cakes for delivery and collection from 72 Honor Oak Park. Order online at goodeats.io/TwoSpoons or via Deliveroo


Umana Yana, Dulwich

Great food from Guyana and the Caribbean including Metagee, Roti, Curry and Guyanese cakes and pastries. order online at umanayana.co.uk email info@umanayana.co.uk or call 020 8671 8227 / 07791908759


Indian Dining Club, West Norwood

Delivery service open as usual (closed Tuesdays). Order online at indiandiningclub.com
Helpful Tips For Working From Home
A healthy work-life balance should be adopted now more than ever, so we have collated some tips which will help with home working.


Don't over expose yourself to negative news! Hearing about the negative impact of the virus on a constant loop in the background will only lead to increased anxiety. Turn off news notifications and try to limit this to an update once/twice a day only (just enough to keep you informed). Make sure you only read updates from trusted sources to avoid misinformation, as there's lots of speculative articles and wrong advice circling the internet.

At the end of the day try to 'clear your mind' – write your worries/thoughts down in a journal, or speak to someone to share these. Don't bottle up your anxieties.

Focus on getting a good night's sleep!

Take regular breaks and get some fresh air if you can (always keep in line with the lockdown and social distancing regulations).

Create some form of structure to your day. You need to separate your home/working life and know what you will need to get done. Try to stick to a similar routine as before (getting up at the same time, going to bed at the same time) as this will also help you when normality resumes.

Ensure you have a clear, clutter-free work space, away from any distractions where possible.

Take regular short breaks making sure you are getting time away from your computer screen

Make sure you take a break for lunch and ensure you are finding time to eat enough

Support your colleagues. Check in with your colleagues regularly and offer to be an arm of support for those you may need it, especially if you have not heard from someone in a while. Swap between video calls and audio calls, send each other quick messages throughout the day, and don't forget about those colleagues if any, who are furloughed.

At the end of the working day try to distract yourself with things that you enjoy, or do something new that you have been meaning to do for ages – a sense of achievement will help you to stay positive.

Get some exercise where you can, even if it's just 20-minutes a day
The links below have some great information about ways that you can support your mental health and boost your well-being whilst being confined to your home.


https://mentalhealth-uk.org/blog/6-ways-to-boost-your-wellbeing-while-staying-indoors/
https://www.nhs.uk/oneyou/every-mind-matters/coronavirus-covid-19-staying-at-home-tips/
Local Covid-19 aid groups
Mortgage payment break advice
Over the last few weeks, We have been offering advice to our clients, landlords & our local community during this difficult time

We've had many landlords worried about their tenants ability to pay rent, But we luckily have access to all major lenders and are quickly able to advise on the method to request a mortgage payment break. (without the need to call direct which is taking between 1-3 hours with some lenders customer service centres)

We can also calculate the effect that this break will have on your mortgage.

In some cases we have managed to save landlords up to £400 per month by advising on the mortgages available to them as they had entered their own lenders Standard Variable Rate unnecessarily.

The same has been done & can be said for residential homeowners, If you have been put on Furlough or seen a drop in your income due to limited access e.g. Estate agents, Surveyors, Face to Face sales jobs or the self-employed, its time to check what relief is available to you so that you can protect your future.

DO NOT suffer alone, Mortgage Payment Breaks do not affect your credit rating and they are available to help you during this pandemic
Registering a vulnerable person for online food deliveries
The below link will enable you to register yourself or someone else as an extremely vulnerable person, letting the government know that you need support.

It may take time for any support offered through this service to arrive. Wherever possible people should continue to rely on friends, family and wider support to help meet each others needs.

https://www.gov.uk/coronavirus-extremely-vulnerable
Support your local community
During these difficult times, we have heard so many wonderful stories of the community pulling together to support each other. There are so many ways people can help the community and the country over the next few weeks. We are encouraging our staff to offer to help where possible.

Taking care of your mental health during the coronavirus pandemic
Thank you to our NHS heroes
We wanted to say a huge thank you to all the amazing NHS heroes who are working tirelessly for the country. Thank you for your service and care
Guidance On Managing Your Money/ Financial Support