Welcome to Elysian Finance
We specialise in providing you with quality, professional mortgage and protection advice that you can trust.
Whether it be a mortgage, growing your property portfolio or protecting your home, your loved ones or your lifestyle, we aim to find the best solution for you tailored to your needs.
Are you worried about your income if you are off work due to sickness?
Statutory Sick Pay (SSP) is £94.25 per week for 28 weeks. That's £408.41 per month, which is less than a typical mortgage.
Have you ever considered what would happen to you, or your loved ones if you couldn't work due to a long-term illness or injury which results in a loss of earnings?
How would you pay your mortgage, rent, utility and food bills? The news is dominated with cases of sickness which has no doubt affected people with no means of support.
As no-one can ever say that we will never be off work, now is the time to ask ourselves how will I manage if my income stops?
Income Protection
• You'll receive a regular monthly benefit if you can't work due to incapacity caused by an illness, or an injury which results in a loss of earnings.
• Pays out until you return to work, retire, die or your plan ends, whichever happens first.
• Guaranteed premiums unless you make any changes to your plan or if you choose our Increasing Income Protection Benefit Plan.
• Support with various return to work Rehabilitation Support Services.
• Flexibility to make changes such as the benefit amount (eligibility criteria applies). What can you do to protect yourself and your family?
Speak to an adviser on our selection of income protection products. We can tailor each solution to match your personal circumstances and budget.
There is still time to take advantage of the stamp duty holiday
For a limited time, the level at which stamp duty is charged on a residential property is being temporarily raised to £500,000

If you purchase a residential property between 8 July 2020 to 31 March 2021, you only start to pay SDLT on the amount that you pay for the property above £500,000. These rates apply whether you are buying your first home or have owned property before.

We can assess your affordability and find you the best deal to help you buy your new home.
Protection is Key
We have been having a lot of conversations around protection during the pandemic.

Our specialist consultant has been giving advice around all policies available and providing tailored plans to suit everyone.

At Elysian Finance we ensure all customers receive an excellent level of attention when it comes to their finances, guiding them throughout the initial process to help them buy their home as well as offering them support after the purchase has been agreed to make sure the right steps are taken to keep their home and family safe.
By speaking to an insurance specialist, our clients have the possibility of reviewing their current policy and/or their employment benefits, making sure they have the appropriate level of protection.

On multiple occasions, we happened to identify customers, who thought they were paying into a plan which would have kept themselves and their loved ones safe, then to find out there were small areas of shortfall which they wished to cover. Sometimes, also finding cheaper and more comprehensive options (as insurance companies update their products fairly frequently

It's always worth checking whether you have sufficient cover in place
Things to do during lockdown
We are on week 6 of lockdown and we have been looking at things to keep us occupied.

Vitality have some really good pages on keeping fit at home and recipes for you to try your hand at!

Or you can head over to Good Housekeeping and look at apps available to maybe learn a new language and make the most of the time on your hands.

If music is more your thing and you're missing festivals this year,
Youtube
have classics like Nirvana unplugged & Radiohead's 1997 Glastonbury set so you can have your own gig at home this bank holiday
Hygiene Optimised
We are continuing to update all of our 'COVID-19 Latest' webpages providing resources which we hope are helpful to all. During the lockdown so far, we have offered guidance and reassurance to hundreds of people in different aspects of their mortgages and protection. We have and always will believe in empowering our clients and customers.

With the lockdown easing hopefully in sight, we continue to build our practices around being the safest mortgage broker in South East London. We are already Cyber Essential certified and now we are documenting comprehensive best practices to fulfil our 'HYGIENE OPTIMISED – SAFELY BACK TO WORK' campaign.

The exactly polices will be issues when the lockdown has eased.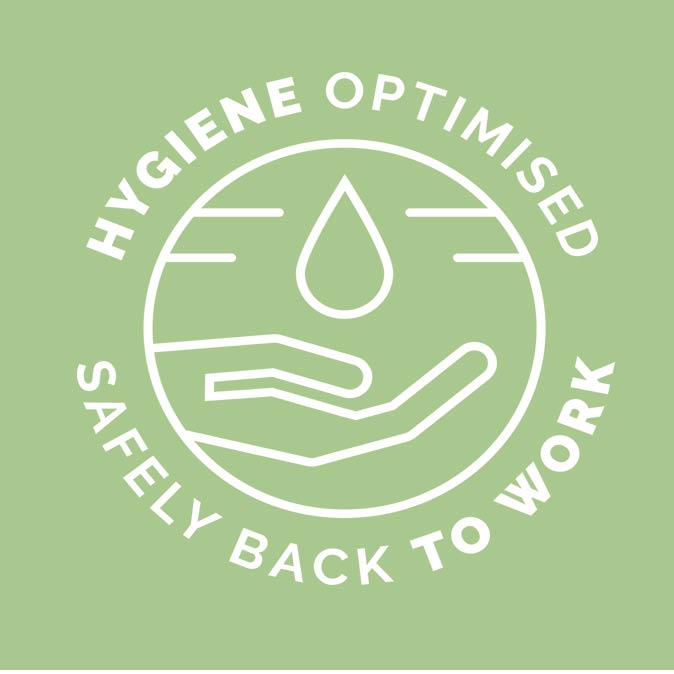 Mortgage Miles
An industry-wide campaign called Mortgage Miles for the NHS has been launched to raise money for NHS Charities Together during the COVID-19 crisis.
This campaign is to encourage participants to collectively run, walk or cycle at least one mile per day for everyone who has been affected by the disease, sharing their efforts via #MortgageMiles.

Get everyone involved and head to http://www.justgiving.com/fundraising/NHSmile to make a donation

#mortgagemiles #NHSmile #NHSsupport #justgiving #fundraising #bekind #beatcovid-19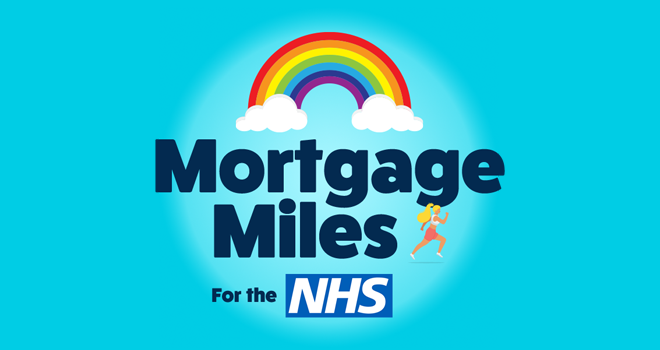 Run For Heroes
Along with our colleagues at The Pedder Group, employees have been getting involved in run for heroes!
Run for heroes is a fantastic fundraiser which centers around people getting their daily exercise while raising money for our NHS.
The idea of the challenge is;
You run / walk 5k
You donate £5 via the run for heroes just giving page
You nominate 5 friends (or in our case colleagues) to take part in the run for heroes challenge
If you are able to, please get involved in this fantastic challenge. They have nearly hit their target of 3.5 million!
https://uk.virginmoneygiving.com/fundraiser-display/showROFundraiserPage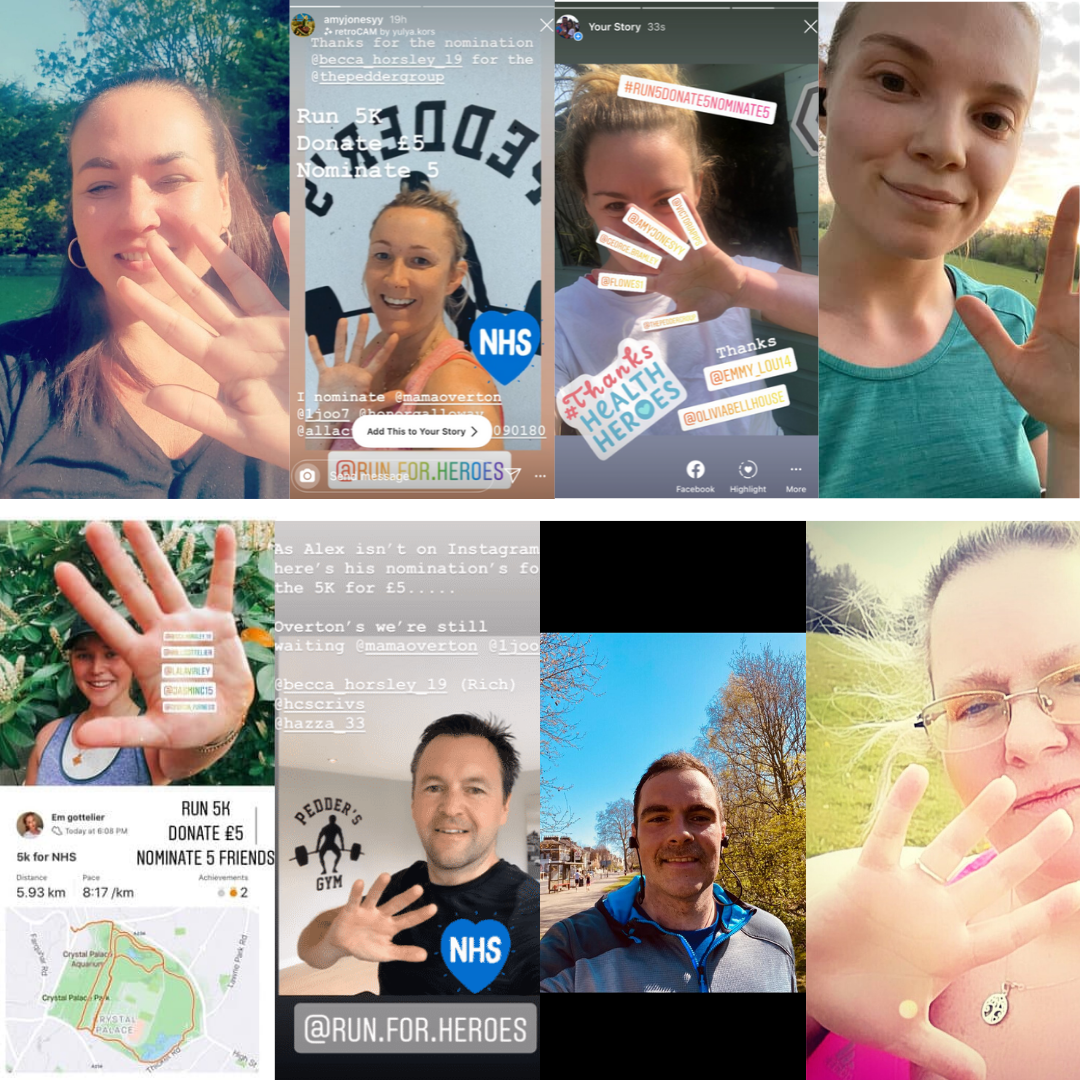 Food Delivery Services Running in South East London
FOOD DELIVERY (CUPBOARD / LARDER) PANTRY
The Cheeseboard, Greenwich

Free local delivery of cheese, beer and wine and some dry foods (olive oil, crackers, fruit purees and chutneys) to SE3, SE7, SE8, SE10 and SE13. Order online at cheese-board.co.uk or call 020 8305 0401
Capo Caccia Fine, East Dulwich

A range of artisan Sardinian food like organic pecorino, matured goat cheese, blue cheese, smoked ricotta, pasta, olive oil, honey, carasau bread, bottarga and gluten-free salami available for delivery or collection from 10 Tyrrell Road. Order online from capocaccia.co.uk
Cocotte Catering, East Dulwich

A small local catering company providing delivery or collection of home-cooked nutritious meals, breakfast staples, soups, freezable dinners, healthy side dishes fresh vegetables & cupboard staples. Email for menu and orders info@cocottecatering.co.uk
General Store, Peckham

Click here for a list of goods available (updated daily). Delivery to SE15, SE5 & SE22, collection from Bellenden Road also available. Call 02074594480 or see generalsto.re
Jarr Market, Herne Hill

This zero-waste shop is trialling delivery within a two-mile radius on dry foods, grains, spices, some sweet treats and even toiletries and cleaning products. There's a 1kg limit on any one product and a 5kg limit total for deliveries. See Facebook page for how to order facebook.com/jarrmarket and jarrmarket.co.uk for further information

Luca's Kitchen & Bakery, East Dulwich

Wine and sweet treats like Bakewell tart and vegan cakes available to order for local delivery via Facebook messenger. Minimum order £25. Check Facebook for the menu
facebook.com/LucasKitchenAndBakery


GREENGROCERS

Smith & Brock
Fresh fruit, vegetables and diary produce for local delivery. Delivery time is currently 5-7 days due to high demand. Or online at knock-knock-groceries.com or email knockknock@smithandbrock.com
Volcano Coffee, Brixton

Next-day local delivery (if ordered before 3pm) on coffee as well as fresh bread, milk, eggs, fruit and veg. Order online at volcano-coffee-works-grocery.squarespace.com, call 07855742212 or email cafe@volcanocoffeeworks.com. Get 10% off with code TENTENTEN. Also offering donation deliveries to Kings College Hospital.

The Creaky Shed, Greenwich

Fruit, veg and mixed boxes delivered to your house, available by phone 0208 269 0333 or email jason@thecreakyshed.co.uk (email preferred). From £10. Details online at thecreakyshed.co.uk
The Very Green Grocer, Ladywell

Fruit boxes, veg boxes, mixed boxes and bespoke boxes available to order online with free delivery across south east London, Dartford and Bromley. From £8, contactless deliveries possible. Order online at theverygreengrocer.co.uk

Mix & Blend

Fresh fruit and veg available for delivery across south London. £7 per bag and for every five bags of fruit & veg sold, they will donate a bag of food to local food banks. Some groceries also available. Order online at mixandblendcatering.co.uk. Email info@mixandblend-london.com for a payment link or pay by contactless on delivery.

RESTAURANTS & CAFES OFFERING COLLECTION & DELIVERY
Babur, Forest Hill

Offering a home delivery service – choose from Babur to Go, a traditional Indian takeaway, or Babur's Premium Restaurant Delivery, serving food from the restaurant menu. Available seven days a week in the evening. Order online at babur.info

Aneto Cafe, East Dulwich

Offering dry goods, baked goods, fresh fruit, veg and dairy produce for delivery or collection from 57-60 East Dulwich Road, also available on Deliveroo. See facebook.com/Anetocafedulwich for goods available and prices

Artusi, Peckham

Delivering anywhere in between the south circular and the river on Tuesdays, Thursdays and Saturdays. Check Instagram regularly for updated order forms. Currently fulfilling 40 orders per delivery day

Brown & Green Cafe, Crystal Palace

Pick up and delivery (within a one-mile radius of B&G Life, Crystal Palace Park) is available between 9am & 3pm. Choose from brekkies, cakes, sarnies, jacket potatoes, snacks, coffee, home baking goodies and even isolation kits of basic groceries. Order online at brownandgreencafe.com
BOnA Sourdough Pizza, Forest Hill

Available for delivery or collection from 25 Dartmouth Road. Call 020 8616 4620 or order via Deliveroo. See bona-sourdough.co.uk
Four Hundred Rabbits, Crystal Palace, Herne Hill, West Norwood & Nunhead

Pre-order online for collection or find them on Deliveroo (please keep the phone lines free for NHS and key care workers – that's how they get their £5 pizzas)

Chubby Dumpling, Peckham

Selling frozen dumplings for cooking at home. Email chubbydumplinguk@gmail.com
for orders and they will send you a menu. Collection from Peckham or delivery for £3. More at chubbydumpling.co.uk


La Tartiflette, Herne Hill / West Norwood

Tartiflette, made of caramelised onions, smoked bacon, garlic, cream, potatoes and Reblochon cheese (veggie option available) delivered for free to SE24 or SE27. Phone Jean Pierre on 07702422668 or see hernehill.direct/la-tartiflette


Lazy Chef, Forest Hill

Breakfast, brunch or lunch for delivery or collection from 7-8 The Facade, Devonshire Road. Call 020 8699 9454, order via UberEats or pick up from the side window facing Forest Hill station. See lazychefforesthill.com


Park's Edge, Herne Hill

95% of Park's Edge's dishes are now available to order online from Uber Eats and Deliveroo or call 020 8671 0306 for collection. See parksedgebarandkitchen.com


Rosendale, West Dulwich

A takeaway menu is available from Monday-Saturday 12pm-10pm and Sunday 12pm-9pm. Order over the phone 020 8761 9008 or in person. Collection only.


Two Spoons, Honor Oak

Offers brunch, lunch, booze and cakes for delivery and collection from 72 Honor Oak Park. Order online at goodeats.io/TwoSpoons or via Deliveroo


Umana Yana, Dulwich

Great food from Guyana and the Caribbean including Metagee, Roti, Curry and Guyanese cakes and pastries. order online at umanayana.co.uk email info@umanayana.co.uk or call 020 8671 8227 / 07791908759


Indian Dining Club, West Norwood

Delivery service open as usual (closed Tuesdays). Order online at indiandiningclub.com
Use our online application
A totally online solution
with the same benefits:
* Free expert mortgage advice
* Dedicated administration support right through to completion
* Access to over 7000 mortgage products
At any time during the process you can arrange a face to face meeting with a specialist mortgage consultant at one of our nine offices across South East London
270 Norwood Road, West Norwood London SE27 9AJ